Fr. 23.10.2009, Einlass: 20.00h, erstes Konzert: 20.30h
aufabwegen präsentiert: Geräuschwelten #51
JOHN WIESE
(small noises, Sunn O))) & Wolf Eyes collaborator, USA)
&
MICHEL HENRITZI
(death blues slide guitar, ex-A Bruit Secret, F)
&
HILTER + ORALAPOSTEL
(Performance & electronics, D)
Black Box/cuba
Achtermannstr. 12, 48143 Münster
Die 51. Ausgabe der Geräuschwelten präsentiert wieder eine große bandbreite zeitgenössischer Experimentalklänge. Der US-Amerikaner John Wiese beehrt Münster zum ersten Mal; er spielt enorm dynamische, kleinste Noise-Tracks, die mit Kontaktmikrofonen an der zurechgeschnipselten Alltagswelt vorbeizischen. Er hat sowohl mit Wolf Eyes (Sub Pop) als auch mit den Drone Metal Stars Sunn O))) zusammengearbeitet, bzw. im Line Up live agiert – wir sind äußerst gespannt! Der Franzose Michel Henritzi entlockt seiner Slide Gitarre jaulend-wehklagende Akkorde, die zum Ausklang hin höllisch und gemein ausfransen. So hatte sich Neil Young das nicht gedacht. Und schließlich gibt es einen gemeinsamen Auftritt zweier Projekte aus der Region: das Performance Trio Oralapostel setzt gemeinsam mit dem Elektronik-Musiker Hilter eine Raum-Klang-Installations-Performance um. Wer zuhause bleibt ist selber schuld! Geräuschwelten wird gefördert durch das Kulturamt der Stadt Münster.
Weitere Informationen/Infoline & Bildmaterial
aufabwegen/Till Kniola
Tel.: 0221-2720055 – Fax.: 0221-2720056
E-Mail: zipo@aufabwegen.com
Informationen
John Wiese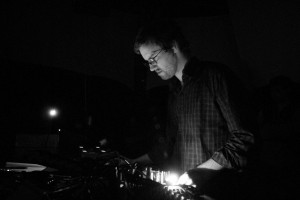 John Wiese is a solo artist and serial collaborator from Los Angeles, California. His ongoing projects include LHD and Sissy Spacek, with plenty of freelance work with many artists as diverse as Sunn O))), Wolf Eyes, Merzbow, Dave Phillips, Smegma, Kevin Drumm, Cattle Decapitation, and C. Spencer Yeh (Burning Star Core). He has toured extensively throughout the world, covering Europe, Scandinavia and
Australia as a member of Sunn O))), the UK as part of the Free Noise tour (a tentet including Evan Parker, C. Spencer Yeh, Yellow Swans, etc.), the United States alongside Wolf Eyes, and recently performed in the 52nd Venice Biennale with artist Nico Vascellari. More information can be found at
www.john-wiese.com.
Tours
• John Wiese — Scandinavia/Germany, January 2008
• John Wiese & C. Spencer Yeh — East Coast, October 2007
• Free Noise (Tentet: Evan Parker/C. Spencer Yeh/John Wiese/+7) — UK, April–May 2007
• Sunn O))) (Anderson, O'Malley, TOS, Wiese) — Europe & Scandinavia, March–April 2005
• Sunn O))) (Anderson, O'Malley, Ritter, Wiese) — Australia, March 2005
• John Wiese — East Coast, February 2005
• BN (Nelson, Wiese, Wood) — Japan, December 2004
• John Wiese — Europe, June 2002
Major Festivals
• Dissonanze — Rome, Italy, May 2008
• All Ears — Olso, Norway, January 2008
• Interface — Berlin, Germany, September 2007
• Colour Out Of Space — Brighton, UK, September 2007
• Venice Biennale — Venice, Italy, June 2007
• No Fun — Brooklyn, New York, May 2007
• Triptych — Glasgow, Scotland, April 2007
• Sonic Circuits — Washington, DC, October 2006
• No Fun — Brooklyn, New York, March 2006
• Wooden Octopus Skull — Seattle, Washington, September 2005
• Endtimes — St. Paul, MN, April 2005
• Roadburn — Tilburg, Holland, April 2005
• Domino — Brussels, Belgium, April 2005
• Inferno — Oslo, Norway, March 2005
• What Is Music? — Australia, March 2005
• Bowels Of Noise Vol. 7 — Tokyo, Japan, December 2004
• SFHN — San Francisco, California, August 2004
• Beyond Music — Venice, California, August 2003
Select Recent Discography
• John Wiese "Soft Punk" LP/CD (Troubleman Unlimited)
• John Wiese "Magical Crystal Blah" CD (Helicopter)
• Wolf Eyes & John Wiese "Equinox" CD (Troniks)
• Pain Jerk & John Wiese "Terrazzo" CD (Harbinger Sound, UK)
• Merzbow & John Wiese "Multiplication" CD (Misanthropic Agenda)
• LHD "Limbs Of The Fawn" CD (Misanthropic Agenda)
• Sissy Spacek "Devils Cone And Palm" CD (Misanthropic Agenda)
• Sissy Spacek "Scissors" LP/CD (Misanthropic Agenda)
• Sunn O))) "Black One" 2xLP/CD (Southern Lord)
• Sunn O)))/ Earth split LP (Southern Lord)
Michel Henritzi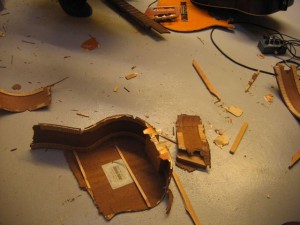 Michel Henritzi – guitar, lapsteel, amp, percussions, turntable, walkman, field recordings …
Guitar played from abstract blues to noise. A tribute to : American primitive music and Enka music, like feedback(s) and shadows.
Member of bands : Dustbreeders (with Yves Botz and Thierry delles) and Howlin'Ghost Proletarians (with Fabrice Eglin)
Had played with : Tetuzi Akiyama, Rinji Fukuoka, Kumiko Karino, Jojo Hiroshige, Junko, Masayoshi Urabe, Chie Mukaï, Tamio Shiraishi, Mico, Yukiko Nakamura, Masafumi Ezaki, Taku Sugimoto, Shin'ichi Isohata, Toshimaru Nakamura, Ito Atsuhiro, Fumio Kosakai, Kiyoharu Kuwayama, Tetsuo Furudate, Ami Yoshida, Mattin, Miguel Prado, Ivar Grydeland, Quentin Dubost, Bruno Fernandes, Nicolas Moulin, Aya Onishi & the Nihilist Spasm Band.
Had played in France, Japan, Switzerland, Belgie, Germany, England, Neederland, Portugal, Spain, Danemark and Ireland.
Discography (Auswahl):
Michel Henritzi, Junko, Masayoshi Urabe "Ecstasy of the Angels" CD – Opposite (usa) 2009
Michel Henritzi "Shinjuku Blues & Whispering Shadows", CDR – Dyin'Ghost records (fra) 2009
Michel Henritzi, Shin'ichi Isohata, Xavier Charles "duo(s)" CDR – o-musubi (japon) 2008
Michel Henritzi, Tetuzi Akiyama "broken blues" CDR – absurd (greece) 2007
Michel Henritzi / Brandon Labelle / Minoru sato / Guiseppe Ielasi / Achim Wollscheid " Social Music " Book + CD – Errant Bodies (usa) 2002
Howlin'Ghost Proletarians " The Singer " CDR – Absurd (greece) 2006
Howlin'Ghost Proletarians " Dead Roads " CDR – Absurd (greece) 2004
Dustbreeders / Guilty Connector " Bells " CDR – Utsu Tapes (japon) 2003
Dustbreeders & Junko " Mommy Close the Door " CD – Starlight Furnitures (usa) 2003
Dustbreeders " Le Proces Cannibal " LP – Elevage de Poussière (France) 1999
HILTER + ORALAPOSTEL
Hilter mit Oralapostel
Der Elektronikmusiker Hilter in Kooperation mit der Performance-Art-Gruppe Oralapostel verweben in dem Projekt "Spinn" visuelle und akustische Elemente.
Biographie Hilter
2003 Gründung
Veröffentlichungen:
Sexfilms CD (Ars Benevola Mater)
Prepared CD (JuJu)
Die Biographie der Oralapostel ist zu lang, Eckdaten und ein paar Performances kannst Du von unserer Homepage www.oralapostel.de nehmen.
Oralapostel-Credo
Der Mund ist eine Schwelle zwischen der inneren und der äußeren Welt.
Er kann der Nahrungsaufnahme, der Stimmbildung sowie der Atmung dienen.
Die vielfältigen, teilweise konträren Aufgaben, die der Mund erfüllen muss, können zu spannungsreichen Überschneidungen führen. Der Mensch glaubt anscheinend durch seinen Intellekt seine Jahrmillionen dauernde Evolutionsgeschichte hinter sich gelassen zu haben.  Aber in seiner Brust wohnen zwei Seelen:
Der intellektuelle, kommunikationsfähige, moderne Mensch und das grunzende, gurgelnde sabbernde Ur-Vieh, das darauf angewiesen ist, seinen täglichen Nahrungsbedarf zu decken, seine Beute zu zerteilen, zu zermalmen und in Verdauungsprozessen zu verarbeiten. Das Spannungsfeld zwischen diesen Gegensätzen haben die ORALAPOSTEL für sich entdeckt und mit dem Lustgewinn verbunden, den das Ausnutzen der gesamten Bandbreite der oralen Möglichkeiten bietet. Moralapostel verstehen sich als Hüter von strengen, moralischen Grundsätzen; ORALAPOSTEL sind eher das Gegenteil.
Die PerformanceArt ist die Kunstform, in der die orale Vielfalt sichtbar wird.