A3 Biotop
A 3
BIOTOP
Artist/s
Asmus Tietchens und das Zeitzeichenorchester (AT)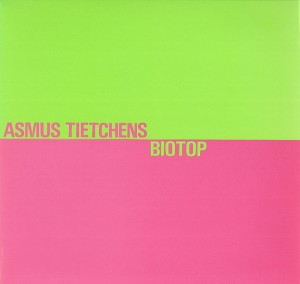 LP
Sky Records • Sky 057 • Germany 1981
LP/CD
Bureau B • BB141 • Germany 2013 (reissue)
500 copies each, new booklet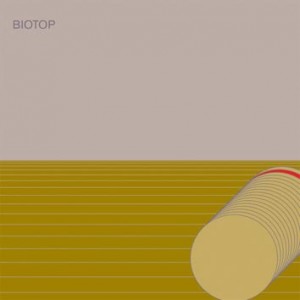 CD
Die Stadt • DS 61 • Germany 2003
1.000 copies • Part II of the Rerelease series
Tracklist
01 Futurum Drei 4'38" CD-Bonus
02 Fast Food 3'55" CD-Bonus
03 In die Zukunft 2'23"
04 Miss Ann Trope 2'04"
05 Die elektrische Horde 2'04"
06 Räuschlinge 3'59"
07 Geisel des Monats 2'30"
08 Blutmund 2'23"
09 Cretin Statique 2'33"
10 Gasmaske in Blau 2'24"
11 Moderne Arroganz 2'38"
12 Stressmen 2'05"
13 Tango Fellatino 2'34"
14 Sauberland 2'03"
15 Trümmerköpfe 2'04"
16 Sekundentanz 3'31"
17 Träumchen am Fenster 2'31"
18 Biotop 3'12"
Annotations
Part I in a series of five:
I BIOTOP
II SPÄT-EUROPA • A 5
III IN DIE NACHT • A 6
IV LITIA • A 9
V RATTENHEU • A 42
Hans Tim Cessteu – synthesizers
Tussi Schemante – synthesizers, Voice
Stu »Snatch« Seemi – rhythm programs
Sam »The Cute« Sins – synthesizers, effects
Achim Stutessen – ringmodulator
Mischa Suttense – harmonizer, flanger
Zeitzeichenorchester's members are all anagrams of AT's name; the same applies to cover artist Tina Tuschemess. Producer Rokko Ekbek is of course Okko Bekker.
See project index for related works.
Description
Simple, dissonant melodies, many dense rhythmic patterns and occasionally unusual sound design combined as »Pseudo-Pop« – oriented towards other German electronic music of its time, especially the style of the label Sky, but neither light nor »cosmic«. Freaky carnival of friendly machines.
Source
Synthesizers

One Comment