A6 In die Nacht
A 6
IN DIE NACHT
Artist/s
Asmus Tietchens und das Zeitzeichenorchester (AT)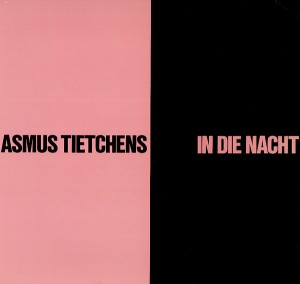 LP
Sky Records • Sky 077 • Germany 1982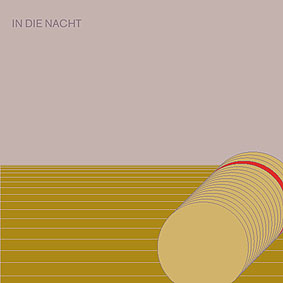 CD
Die Stadt • DS 72 • Germany 2004
1.000 copies • Part IV of the Rerelease series
Tracklist
01 Aus dem Tag 4'32" CD-Bonus
02 Mit Zebras rennen 2'01"
03 In die Nacht 6'41"
04 Höhepunkt kleiner Mann 6'27"
05 Kopfüber in den Gully 2'24"
06 Spanische Fliege 7'01"
07 Unter fliegenden Tassen 3'41"
08 Regenwald 5'20"
09 Park und guter Morgen 3'15"
10 Würgstoffe 3'34" CD-Bonus
11 Niedermacher 2'05" CD-Bonus
12 Lebende Regler 2'04" CD-Bonus
Annotations
Part III in a series of five. See project index for related works.
Hans Tim Cessteu – synthetics
Mischa Suttense – rhythmbox
Tussi Schemante – effects
Stu »Snatch« Seemi – digital synthetics
Zeitzeichenorchester's members are all anagrams of AT's name; the same applies to cover artist Tina Tuschemess. Producer Rokko Ekbek is of course Okko Bekker.
08 Tussi Schemante – chor
Description
Dense, dissonant »Pseudo-Pop« similar to AT's other Sky-releases.
Source
Synthesizers