VINYL 1980-1991 18xCD box set released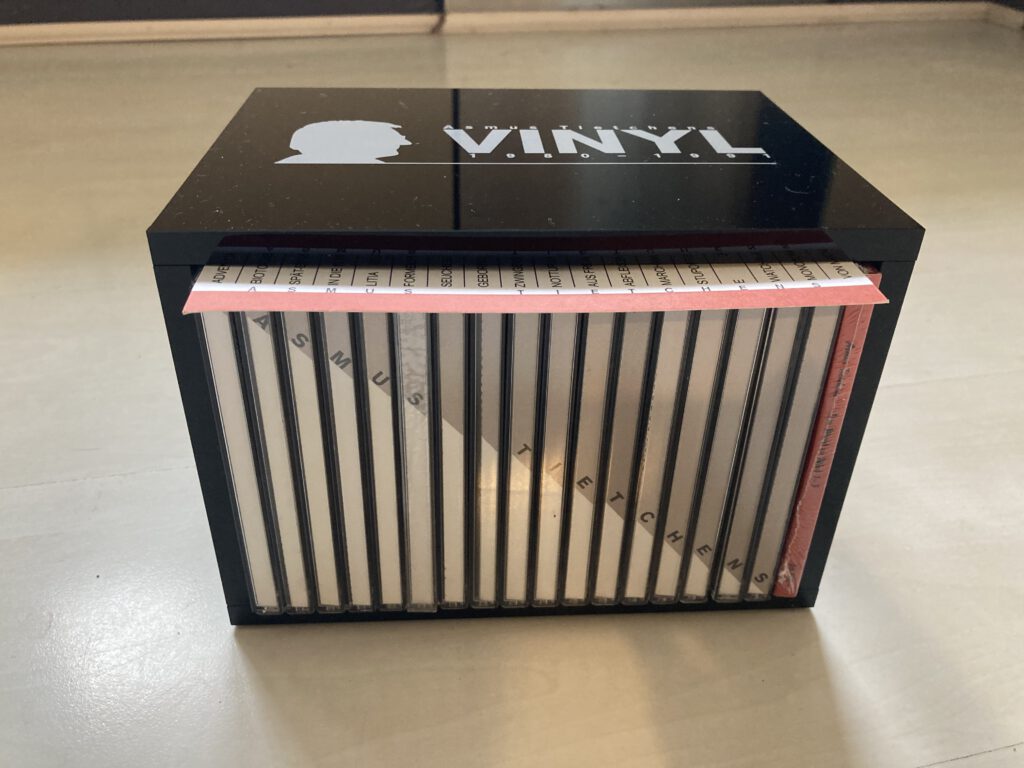 In the year of Asmus Tietchens' 75th birthday the vinyl reissue is finally completed! Die Stadt has produced a wonderful, luxorious custom made black acrylic box to hold all the 17 regular CD titles of the vinyl reissue series, plus an 18th bonus CD Von Mund zu Mund 1-3 including the pieces of the 7″ series of the same name on Die Stadt and the pieces from the Was bleibt 7″ EP released with a copy of Bad Alchemy magazine in 1999.
The box including all 18 CDs is available from aufabwegen mailorder for the price of 400 EUR from end of April 2022. Later in the year it will be also available from Die Stadt for the price of 450 Euros.