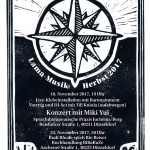 Till Kniola will give a presentation of the aufabwegen label and reflect on the subject of Geräuschmusik (in German). He will also play some records. This is part of a wonderful event in Düsseldorf hosted by Initiative Lama Musik. The entrance is free, but you can donate. See all info on location, etc. below (in German)....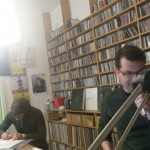 Till Kniola was invited into the October edition of the regular a-musik programme at dublab.de radio to give a little introduction and overview of the aufabwegen label.
for those in Dortmund or the Ruhrpott area here comes a litte invitation in German: Am 1.8.2013 gibt Till Kniola eine kleine Einführung in Asmus Tietchens' Tarpenbek. Treffpunkt ist der Lautsprecher Raum im Museum Ostwall im Dortmunder U um 16.00h. Geplant ist, dass es eine ca. 20-minütige Vorstellung der Arbeit geben wird, danach kann gemeinsam...