Sa. 30.10.2010,
Einlass: 20.00h, erstes Konzert: 20.30h
aufabwegen präsentiert: Geräuschwelten #57
KK NULL
 (comsic noise vom ZENI GEVA-Frontmann, Japan)
&
MICROPHONICS
(Fear Falls Burning Ableger mit intimen Gitarrendrones, Belgien)
&
N
(Wirbelsturm aus Amp Noise vom multer Gitarristen, Dortmund)
&
JOHN WALL
(Utterpsalm, London; hyperdynamic computer sounds)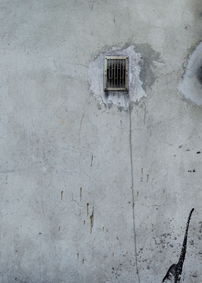 Black Box/cuba
Achtermannstr. 12, 48143 Münster
Die 57. Folge der Geräuschwelten kreist um die Gitarre. Der japanische Noise-Künstler KK NULL ist zunächst als Gitarrist der Hardcore Band ZENI GEVA bekannt geworden, bevor er sich in seinen Soloarbeiten der Elektronik widmete. Er wird "cosmic noise" präsentieren, ohne Gitarre, aber mit einer imaginären Verbeugung vor dem Instrument. Microphonics ist das Projekt des Belgiers Dirk Serries, der als Fear Falls Burning mit Powerdrones für Furore gesorgt hat. Microphonics stellt das intime Setting von E-Gitarre und Amp in den Vordergrund und leuchtet es in überraschenden Facetten aus. Der Dortmunder Gitarrist Hellmut Neidhardt geht ebenfalls von dieser Formel aus, sprengt aber die Grenzen des Klangs. Er ist an flirrenden Frequenzen, krachigen Ausbrüchen und brutzelnden Nebengeräuschen Interessiert – genau diese komponiert er zu seinen monolithischen Drones. John Wall ist ein im positiven Sinne kauziger Einzelgänger, der zwar einen Laptop einsetzt, dessen ultra dynamische Tonmanipulationen und Raster-Entwürfe allerdings garantiert ungewöhnlich und einzigartig sind.
Geräuschwelten wird gefördert durch das Kulturamt der Stadt Münster und die Ministerpräsidentin des Landes Nordrhein-Westfalen.
 
Weitere Informationen/Infoline & Bildmaterial
aufabwegen/Till Kniola
Tel.: 0221-2720055 – Fax.: 0221-2720056
E-Mail: zipo@aufabwegen.com
 
Informationen
KK NULL
KAZUYUKI KISHINO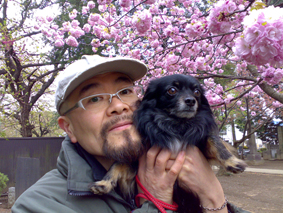 Born  in  Tokyo,  Japan,  1961.  Electro-acoustic  music  composer/performer, and guitarist, singer, mastermind of avant-garde rock band ZENI GEVA.
 
In  1981  studied  at  Butoh  dancer,  Min  Tanaka's  "Mai-Juku"  workshop and started performing guitar  improvisation in Tokyo, and collaborated with MERZBOW for two years, and joined the band YBO2 (with  Tatsuya Yoshida, drummer of RUINS) and started the improvized rock trio ABSOLUT NULL PUNKT (with  Seijiro Murayama, the original drummer of Keiji Haino's FUSHITSUSHA).
 
In the 90's ZENI GEVA released five albums produced by STEVE ALBINI. Also recorded twice for JOHN  PEEL SESSION on BBC, and immensely toured throughout Europe, USA, Australia, New Zealand and Japan, playing hundreds of concerts.
 
All the while, KK NULL has been working on his solo career and collaborated with other musical  innovators from all over the globe such as CHRIS WATSON (UK), Z'EV (USA/UK), JOHN ZORN (USA),  FRED FRITH (USA/UK), MATMOS (USA), KEIJI HAINO (Japan), JON ROSE (Australia), PHILIP  SAMARTZIS (Australia), ALEXEI BORISOV (Russia), ZBIGNIEW KARKOWSKI (Poland) to
name a few, and has been invited to perform at prestigious international festivals. Especially, KK NULL  has been invited by GRM (Le Groupe de Recherches Musicales) to perform at Presences Électronique in Paris, France successively 2008 and 2009.
 
In recent years KK NULL has concentrated his efforts on his solo & collaborative recordings, exploring the  outer territories of electronica, creating intense clashing wave of noise, structured electro-acoustic ambience, broken down rhythmics, scattered itch sculptures, droning isolationist material, which could be  described "cosmic noise maximal/minimalism".
 
www.kknull.com
Microphonics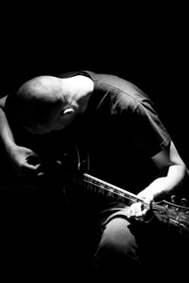 Most people will typically associate the set-up of one man and his guitar with folk music. For microphonics, however, dirk serries, the creative force behind vidnaObmana and Fear Falls Burning, has his mind set to different horizons.
Equipped with nothing but a gibson les paul and a few effect pedals, he turns clubs, artgalleries, unusual performance sites and concert houses into intimate spaces of sonic echoes and shimmering overtones. Allowing for the music to grow from the moment, each performance is unique and makes full use of the ambiance and acoustic characteristics of a venue. You can see serries 'capturing' his own reflections and sending back replies, twisting and turning his guitar to shape the air around it. Ranging from tender, minimal ambient pieces to disturbing cinematic soundscapes, his tracks are based on slowly evolving themes which gradually combine into melancholic melodies and gracefully flowing harmonic patterns. Microphonics is all about drawing the full potential from a reduced instrumentation – evoking associations with electronica, avant-garde and improvisation alike.
Dirk Serries (born 1968 in Antwerp, Belgium) has been an active and influential player in the independent experimental music scene since 1984. Since then, he has released over 50 albums, both as a solo artist or in collaboration with highly respected collagues. Musical partners over the years have included minimal electronica masterminds Asmus Tietchens and Kenneth Kirschner, Steven Wilson of progressive rock band Porcupine Tree, ambient pioneer Steve Roach and drone master Alio Die as well as Steve von Till of extreme metal band Neurosis and Justin K. Broadrick.
Serries' music has been issued by international labels from the most diverse corners of the music scene: while Projekt, Multimood, Soleilmoon and Hypnos have mainly focussed on his ambient work, Relapse and Conspiracy Records have highlighted his more guitar-driven productions.
For the highly personal Microphonics project, he has signed to dutch specialist label Tonefloat with its penchant for luxuriously designed vinyl editions. With his various projects, serries has toured extensively across the globe and gained recognition for his uncompromising, clear and unique version of experimental music.
discography :
microphonics I-V (180gram vinyl lp+ cd, tonefloat 2008)
microphonics VI (180gram one-sided lp, tonefloat 2009)
microphonics VII (180gram one-sided lp, tonefloat 2009)
microphonics XII (tour edition 10", tonefloat 2010)
www.microphonics.com
N
N arbeitet mit dem Moment, mit dem Eindruck des Ortes, mit dem, was die Inspiration bewirkt.
Unabhängig vorhergehender Planungen und Überlegungen entsteht so eine Musik, die sehr persönlich, sehr "innen" und sehr Ausdruck ist.
N-Veröffentlichungen beziehen sich auf reale Orte, die sich im Namen der (durchnummerierten) Tonträger wieder finden.
N arbeitet seit 1997, dem Gründungsjahr des seitdem existierenden Projekts [MULTER] (mit Mal Hoeschen und Thomas Geiter) auf dem Gebiet experimentelle Gitarrenmusik. Im Gegensatz zu der Arbeit mit [MULTER], die analoge und digitale Arbeit und Verarbeitung verbindet und seit der Gründung in bisher 14 Tonträgern veröffentlicht hat, vermeidet N alle Formen von cut + paste und veröffentlicht ausschließlich Aufnahmen, die vollständig live entstanden sind. Ziel ist es, die Frische und Tiefe der Musik einzufangen, wie sie nur im Moment der Inspiration entstehen kann.
N verwendet dafür ein Gitarre-zwei-Verstärker-Setup mit einer Kette von Effektgeräten als verbindendes Element und lässt so eine Musik basiert auf warmer Tiefe entstehen; mal loopartig zurückhaltend und zerbrechlich, mal wie ein Unwetter die Hörer überrennend.
Seit 2001 sind bisher 8 N Tonträger auf verschiedenen europäischen Labels erschienen, die meisten davon auf dem von N bevorzugten Tonträgerformat Vinyl mit einem konzeptuellen aufeinander aufbauenden Artwork, das die Stimmung des musikalischen Inhalts illustriert.
Im Rahmen von Live Auftritten verwendet N ausschließlich das oben genannte Setup. Backingtapes, Rechner oder vorgefertigte Loops werden nicht benutzt.
www.n-1511.com
www.multer.info
Diskografie N
N(1)/Segment "karnap" 7"
N(2) "bergen" 2LP
N(3) "seeregen nmx"Samplerbeitrag
N(5) "bergen: skizzen + notizen" LP
N(6) "parinda" Samplerbeitrag
N(8) "trischen" LP
N(10)/Mirko Uhlig "sanddorn" 7"
N(13) "prora" LP
JOHN WALL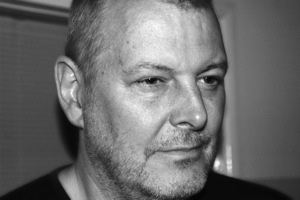 John Wall (born 1950) is an autodidact electronic composer whose contribution to the field is widely noted by critics of new music [1]. His work has moved from early plunderphonic compositions – where he brought together unlikely combinations of musical genres to create fantastical new works – to large scale works composed of thousands of tiny fragments which create the impression of virtual orchestras. Critics have remarked on "his extraordinary feeling for musical narrative" which is achieved through a working method that has been described as "phenomenally painstaking" [2]. According to one critic, Wall's "releases sound like the most finely crafted audio sculptures, somewhere between the contemporary composition of Lachenmann and the experiments of early laptop musicians of the mid 90s.
www.utterpsalm.com