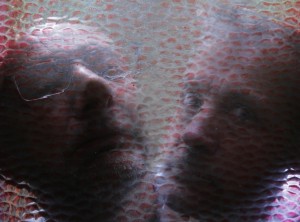 .o yuki conjugate tour.
aufabwegen presents:
O YUKI CONJUGATE european tour
british experimental ambient group O YUKI CONJUGATE will play their first series of european concerts in almost 25 years.
original members Andrew Hulme and Roger Horberry will play a new live set accompanied by special visuals.
please check the links below for tickets and times.
10.12.2017 – O Yuki Conjugate, Troum, UnicaZürn and Moleglove, Geraeuschwelten Festival, BlackBox/cuba-cultur, Muenster, Germany www.aufabwegen.com  www.blackbox-muenster.de
11.12.2017 – Screening of Andrew Hulme's film "Snow in Paradise" with Q&A with Andrew Hulme, Filmclub 813, Cologne, Germany http://filmclub-813.de/
12.12.2017 – O Yuki Conjugate, Konrad Kraft, DJ Toulouse Low Trax, DJ Zipo, Filmwerkstatt, Duesseldorf, Germany http://www.filmwerkstatt-duesseldorf.de/
13.12.2017 – O Yuki Conjugate, Quest, DJ Zipo, Ruisburo concert series, De Ruimte, Amsterdam, The Netherlands https://www.facebook.com/events/572039586476076/
15.12.2017 – O Yuki Conjugate, DJ Zipo, plus lectures and exhibition, Extrapool, Nijmegen, The Netherlands http://www.extrapool.nl/
16.12.2017 – O Yuki Conjugate, Elko Blijweert (Heaven Hotel), Angels Die Hard (Heaven Hotel) and more, 1 Year Morbus Gravis, Ampere, Antwerp, Belgium https://www.facebook.com/events/1975257636048916/