~ 22.05 – 24.05.2010: S T E P P I N G  I N T O  T H E  D A R K ~

aufabwegen was invited by the prestigious Moers Festival to curate a series of small concerts to be held in total darkness. In a respectful bow to the work of field recordist Chris Watson we have entitled the series of concerts "Stepping Into The Dark". The idea behind the series is that without the functions of your eyes you have to travel with your ears instead. All performing artists will pay special attention to the placement of sound in space and to the relationship between a given room and sound itself.
The admission to the concerts is free, seating is limited so please turn up on time! There will be a set of three 20 minute concerts by the same three artists twice each day.
Venue info:
MOERS FESTIVAL, Studio, Schlosstheater Moers, Kastell 6, 47441 Moers
Website: www.moers-festival.de; direct link: http://tinyurl.com/32budsp
22.05.2010: 14.00h and 18.30h
THOMAS KÖNER
HELENA GOUGH
EVAPORI
23.05.2010 14.00h and 18.30h
JONATHAN COLECLOUGH
MANU HOLTERBACH
JOHN WALL
24.05.2010 14.00h and 18.30h
FRANCISCO LOPEZ
SMALL CRUEL PARTY
TOY.BIZARRE
+++++++++++++++++++++++++++++++++++++++++++++++++
THOMAS KÖNER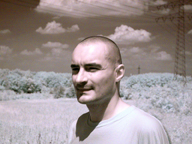 Thomas Köner attended the music college in Dortmund and studied electronic music at the CEM-Studio in Arnhem. Until 1994 he worked for the film industry as editor and sound engineer.
He extended his concept of time and sound colour to images, resulting in video installations, photography and net art.
His point of departure was composition of sound in which aspects of a performance and visual language were gradually integrated.
At first in the collaboration with film artist Jürgen Reble and the live performance Alchemie (1992). Following this, he started to compose film soundtracks and music to accompany historic silent films for the Louvre Museum and the Musée d'Orsay, Paris. 
2000 the Montreal International Festival New Cinema New Media awarded him the "New Media Prize".
2004 the Prix Ars Electronica awarded him the "Golden Nica", and he was awarded the "Produktionspreis WDR / Deutscher Klangkunst-Preis" (german sound art award). 
His media installation "Suburbs Of The Void" received the Transmediale 2005 award in Berlin and was presented at La Biennale di Venezia, Teatro La Fenice as a live performance in the same year.
Köners video "Nuuk" received the Tiger Cub Award (best short film) during the International Filmfestival Rotterdam 2005.
The Rimbaud Museum commissioned Thomas Köner five permanent sound installations for five rooms of the "Maison Rimbaud" in Charleville-Mezières, France. 
Several significant museums acquired his audiovisual works for their collection.
In 2008 he was a participant of the Media Art Biennal in Seoul.
In 2009 he received the MuVi Award (1.prize best german music video) Short Film Festival Oberhausen.
1965 born in Bochum, Germany
1985-1990 studying electronic music at CEM Studio, Arnhem
1987-1992 Conservatory of Music, Dortmund
1992-1994 Avid Operator, cutter- and soundassistant, Ruhr Sound Studios, Dortmund
1995 – working as independant artist with sound, installation, film, photography, music, video, theater and radio art 
Thomas Köner performs as a solo artist an in duo with Asmus Tietchens as Kontakt der Jünglinge. He also was one half of the experimental techno outfit Porter Ricks.
www.koener.de Photo: Thomas Köner
HELENA GOUGH
Helena Gough – Biography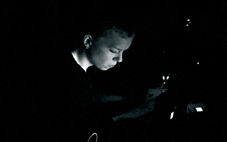 Helena Gough is an English sound artist currently living in Berlin. 
Her work initially focused upon the collection and manipulation of 'real-world' sound material and the exploration of its abstract properties. Occasional deviations into synthetic and instrumental sources are now developing into more prominent ingredients. Each new sound-space is created by taking everything possible from the tiniest element, working to make something from nearly nothing. This reduction in means yields a density and richness of results.
As a solo (laptop) player she presents her music live on a regular basis, and is also a member of numerous improvising electro-acoustic ensembles involving musicians such as Lee Patterson, Andrea Neumann and Rhodri Davies. Her live sets are intended for dark spaces and involve multi-layering and improvisation with her sound materials in order to create a unique environment for each new performance. Studio collaborations are currently underway with Dutch composer Esther Venrooy and Swiss sound artist Zimoun.
Her debut solo album was released at the beginning of 2007 by the London based label Entr'acte, and a second album is due out in May 2010.
www.helenagough.net Photo: David Beckley
EVAPORI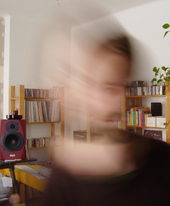 Oliver Peters (Evapori) lives and works in Berlin. He begun
producing electronic music in the 1990s, and has been record-
ing and performing as as Evapori since 2002. His compositions
are mostly based on concrete sound sources: field recordings,
transformation of found footage and the use of self-made
sound objects or classical instruments such as piano or cello.
Together with Nicolas Wiese ([-Hyph-]), Peters established
the record label AIC in 2002. He has contributed music to
the short scientific film E 2250, and a composition to Satoshi
Morita's Klanghelm (Sonic Helmet) project. His Rehearsals for
Objects CD (1000füssler, 2008) was broadcast by Deutschland-
radiokultur. Transkript 18 was awarded second prize in the
CEC–Prix Jeu des Temps 2009. Photo: Oliver Peters
JONATHAN COLECLOUGH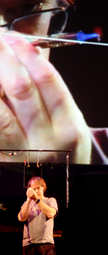 Jonathan Coleclough is a composer who transforms the delicate sounds of everyday objects into mysterious and sensuous music. Starting from raw sounds as diverse as water boiling on a stove, sheep bells ringing on a remote hillside or pins dropping onto the floor, he creates music of richly textured drones and fragile details. Sometimes the music is far removed from the original sources, at other times it exposes and explores fine details of the sounds.
In solo performance this process of transformation of the everyday is sometimes made explicit by live video projections that show close-up details of him using the objects that serve as his instruments: a sheet of glass, a burning sparkler, a metal bowl, a melting ice cube.
He also makes sound installations which offer listeners an opportunity to explore a created sound world at their own pace. These installations incorporate sound material from the environment where they are located.
He has performed in the UK, Europe, Australia, USA and Japan.
www.october-editions.co.uk  Photo: Daniel Garcia
JOHN WALL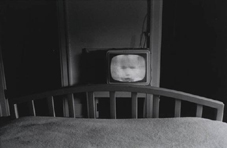 John Wall (born 1950) is an autodidact electronic composer whose contribution to the field is widely noted by critics of new music [1]. His work has moved from early plunderphonic compositions – where he brought together unlikely combinations of musical genres to create fantastical new works – to large scale works composed of thousands of tiny fragments which create the impression of virtual orchestras. Critics have remarked on "his extraordinary feeling for musical narrative" which is achieved through a working method that has been described as "phenomenally painstaking" [2]. According to one critic, Wall's "releases sound like the most finely crafted audio sculptures, somewhere between the contemporary composition of Lachenmann and the experiments of early laptop musicians of the mid 90s.
www.utterpsalm.com Photo: John Wall
MANU HOLTERBACH

Manu Holterbach invents and plays new acoustic instruments (enharmonic glasses*, gyrophones*, drone-machine), sounds spatialization machines (acousmotopographes*), and mutant speakers (low-speakers*, sounding-metal-sheets*), presents sound installations and performances since 1992 in Europe, Canada and China, composes electroacoustic music based on field-recordings of natural and industrial phenomenons, vibrations of objects and buildings, composes music for classical and exotic instruments, gives conferencies about sound art in art schools, libraries and music festivals, is sometime curator of sound-art events, is working on Eliane Radigue biography. Sophie Durand and Manu Holterbach are Orbes, and play enharmonic glasses* as much as some other instruments and objects. They have played together since 2001in various venues and strange places in Europe. They play sometime with Pierre Berthet, Osso Exotico, Hitoshi Kojo or Jean-François Laporte, they compose sometime music for movies.
http://www.myspace.com/mholterbach Photo: M. Holterbach

FRANCISCO LOPEZ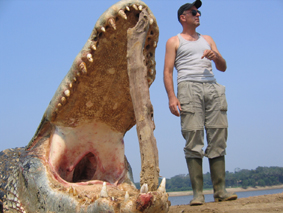 Francisco López is internationally recognized as one of the major figures of the sound art and experimental music scene. Over the past 30 years he has developed an astonishing sonic universe, absolutely personal and iconoclastic, based on a profound listening of the world. Destroying boundaries between industrial sounds and wilderness sound environments, shifting with passion from the limits of perception to the most dreadful abyss of sonic power, proposing a blind, profound and transcendental listening, freed from the imperatives of knowledge and open to sensory and spiritual expansion.
He has realized hundreds of concerts, projects with field recordings, workshops and sound installations in 60 countries of the five continents. His extensive catalog of sound pieces (with live and studio collaborations with over 100 international artists) has been released by more than 200 record labels worldwide, and he has been awarded three times with honorary mentions at the competition of Ars Electronica Festival. [Pedro Higueras, Sonom Studios]
www.franciscolopez.net Photo: Francisco Lopez
TOY.BIZARRE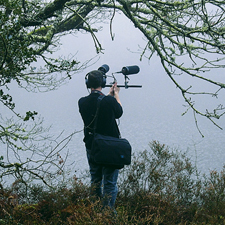 Cédric Peyronnet (aka toy.bizarre) is a sound artist working since the
'90 only with field recordings using the principles of musique
concrète & electroacoustic music.
His work, whose main theme is the exploration of places by sound
recording and listening, take form of compositions and sound pieces,
concerts, sound screenings and sound installations.
www.ingeos.org  Photo: Cedric Peyronnet