Fr. 30.03.2012,
Einlass: 20.00h, erstes Konzert: 20.30h, 10 €
aufabwegen präsentiert: Geräuschwelten #63
ROBERT PIOTROWICZ
(Bizarre Klanglandschaften aus tanzenden Sinustönen, Musica Genera, Szczecin)
&
AALFANG MIT PFERDEKOPF
(Prog-Dada-Experimente, Bonn/Wesel)
&
ERIC CORDIER
(Kassettenmusik im Raum, Paris)
Black Box/cuba
Achtermannstr. 12, 48143 Münster
Drei aktuelle Facetten der experimentellen elektronischen Musik werden heute Abend in Münster vorgestellt. Der polnische Künstler Robert Piotrowicz ist einer der wichtigsten Elektronikmusiker in Polen. Er hat vor einigen Jahren das internationale Festival Musica Genera und das gleichnamige Label in Warschau gegründet. Seine eigene Musik erzeugt er mit einem modularen Doepfer-Synthisystem, mit dem er Sinustöne und flirrende Sounds extrem im Raum tanzen lässt. Aalfang mit Pferdekopf sorgen mit jedem Auftritt für eine Überraschung: vergesst alle Genres! Für diesen Abend haben sie eine Grusel-Hommage an die Prog-Rocker Van der Graaf Generator angekündigt. Eric Cordier ist ein französischer Klangkünstler, der detailgetreue Lautsprechermusik komponiert. Akusmatik kann auch sexy sein!
Geräuschwelten wird gefördert durch das Kulturamt der Stadt Münster, den Beauftragten der Bundesregierung für Kultur und Medien sowie durch den deutsch-französischen Fond für zeitgenössische Musik / Impuls neue Musik.
Informationen
Robert Piotrowicz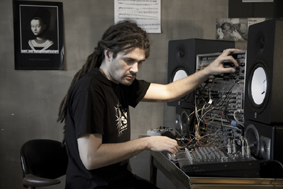 sound artist, composer, improviser.
He works on contemporary electroacoustic music field. Piotrowicz is an instrumentalist whose main tools are modular synth and guitar. He's an experienced improviser, working with world's top artists.
Composer, author of many solo projects (recordings, performances), interdisciplinary projects (scores for theatre plays , literary and radio projects) and abstract sound installations. He participated in many art events around the world. Musica Genera label/festival co-founder and curator, and – since 1999 – many other contemporary sound art festivals and projects in Poland and abroad.
Piotrowicz is one of the most prolific artists in the Polish experimental and improvised music scene. He develops his own solo projects and also collaborates with world's leading sound artists and musicians.
As an instrumentalist, he works mainly with his own live performance setup, developed around his electric guitar and analogue modular synthesiser. He is both an accomplished performer of his own music and experienced improviser in different instrumental configurations wit other artists. His other activities include electro-acoustic studio compositions, composing for theatres, participation in interdisciplinary art projects and sound installation.
Piotrowicz has developed his trademark sound of intense dynamics seized in dramatic and balanced form. Several albums with his solo music had been released, the last one so far, "Lasting Clinamen" in 2008, highly acclaimed by the critics around the globe.
Robert Piotrowicz as instrumentalist and composer works most often with Anna Zaradny also Burkhard Stangl, Valerio Tricoli. Other collaborators in recent yerars included Oren Ambarchi, Jerome Noetinger, Martin Klapper, XavierCharles, Lasse Marhaug, John Hegre, Tony Buck, Kevin Drumm, and others.
Together with Anna Zaradny he runs the Musica Genera label and annual festival.
Discography:
Robert Piotrowicz – Rurokura meets Jelito mini cdr (polycephal)
Robert Piotrowicz / Burkhard Stangl / Anna Zaradny – Can't Illumination cd (musica genera)
Robert Piorowicz – The Path To The Death cdr (phase!)
Robert Piotrowicz – Rurokura and Final Warn cd (emd records)
Robert Piotrowicz / Xavier Charles – /// cd (emd records)
Robert Piotrowicz – Lasting Clinamen cd (musica genera)
Robert Piotrowicz – Rurokura and Eastern Europen Folk Music Research vol.2 7" (bocianrecords)
Robert Piotrowicz / Carl Michael von Hausswolff split LP (bocianrecords)
Kevin Drumm / Jerome Noetinger / Robert Piotrowicz – Wrestling 7" (bocianrecords)
Photo: Szymon Roginski
www.robertpiotrowicz.net
Aalfang mit Pferdekopf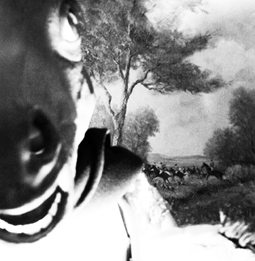 "Day old vomit on the sidewalk of Miami on a dank summer day…smells nicer than this." – NME
Grown inside a mouldy second hand copy of Van Der Graaf Generator's "Pawn Hearts" Aalfang Mit Pferdekopf 2012 is a very notedly stale experience.
For the first Aalfang-gig since five years M. Uhlig hired a wellunknown guitarist to cover up the still uninspired ennui. Expect several difficult Olaf Malolepski-compositions to be played during the concert!
Note: No ragnarökr-ambient this time! Sorry.
Photo: Aalfang
For wasting time: www.aalfang.de

Eric Cordier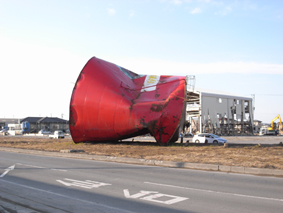 Musician & tape music composer
Born in 1963.
Composer of several tens of tape music pieces alone or in collaboration with, notably Jean-Luc Guionnet, Eric Cordier has been invited in the contemporary music studio : GRAME (Lyon) from 89 to 91 & la Grande Fabrique (Dieppe) from 92 to 98. He works in his personal studio since that time.
Eric Cordier, close to "musique concrete", has built a musical style in which the sound texture is always used in the respect of his own specificities, limiting the impact of the sound treatments. Each musical piece is composed around a strong concept or a deep thematic, according to questions of society or memory.
Beside numerous "électroacoustiques" compositions for tape only, Eric Cordier's experience in matter of mixed music is based on collaboration with improvisers : Seijiro Murayama, Jean Luc Guionnet, Dominique Regef, or contemporary musicians as Georges Pennetier.
His music has been premiered in the following : Synthèse (Bourges), Why Note & Diese (Dijon), Tramway (Rouen), Mémoire Vives /actart77, Excentrique (Chaumont sur Loire), Licences (Paris), Ca vaut jamais le réel (Montreuil), Bonlieu Scène Nationale (Annecy), RME (Chartres) et jouées à Futura (Crest) en 96 et 08, at theatre Merlan (Marseille) & Drakkar-DSN Dieppe Scène Nationale.
His compositions has been published internationally :
-Osorezan (field recording), Herbal Records (Malaysia), 2007
-Breizhiselad, CD, 71', Erewhon, (B), 2006.
-Digitalis purpurea, CD 53', Ground Fault, (USA), 2003
-Houlque, CD, 73', +booklet, La Grande Fabrique, (Dieppe, F), 1996.
– Dispositif Canal Saint Martin, (with E. Mieville), XingWu, (Malaysia), 2007.
– Afflux (with E La Casa & JL Guionnet) Bordeaux TNT, CD 70′, Alluvial Rec, (USA), 2006.
– Afflux Bouquetot/Paris/Port-Jérôme, CD 70′, Ground Fault, (USA), 2002.
He has sometimes play with ErikM, Andrew Sharpley, Doravideo, Yann Gourdon, Eric Brochard, Kazuhisa Uchihashi, Umeda, Gilles Aubry, Antoine Chessex, Bertrand Gauget, Sharif Sehnaoui…
He has been invited in festivals Free Music (Antverpen), AVE (Mijmegen & Maastricht), Laerm Struktur Festival (Stuttgart), NPAI (Parthenay), Densités (Fresnes-en-Woevre), Fruits de (Mhere), (Caen) ; theatre TNT (Bordeaux), Lieu Unique & Pannonica (Nantes), Aéronef & Crime (Lille), CCAM (Nancy), 102 (Grenoble), Instants Chavirés & New Morning in Paris.
Flyergestaltung: Robert Schalinski