Fr. 21.09.2012
Einlass: 20.00h, erstes Konzert: 20.30h, 10 €
aufabwegen präsentiert: Geräuschwelten #65
MACHINEFABRIEK
(Ultra modernist Drone/Ambient, Cold Spring, NL)
&
XAVIER CHARLES
(Household electronics meet clarinette, F)
&
RICHARD FRANCIS
(Dense electronic pulses, CMR, NZ)
Black Box/cuba
Achtermannstr. 12, 48143 Münster
Die große Spannbreite der Geräuschmusik spiegelt sich im Programm der 65. Ausgabe der Konzertreihe Geräuschwelten. Mit Machinefabriek, dem Projekt des Niederländers Rutger Zuydervelt kommt einer der frischesten und spannendsten Ambient-Acts nach Münster. Zuydervelt versteht es wie kaum ein zwieter fließende Spannungsbögen zu kreieren, die zeitlos schön und bewegend und dabei modern und leicht klingen. Der französische Klarinettist Xavier Charles ist ein Urgestein der europäischen Improvszene, der mit vielen Größen des Genres, wie Tim Hodgkinson, Otomo Yoshihide oder John Butcher musiziert hat. Weniger exponiert ist sein Schaffen als elektronischer Tüftler und Instrumentenforscher. Er integriert seine Klarinette in ein Arsenal aus Lautsprecher-Instrumenten und manipulierten Alltagsgegenständen und schafft bizarre Soundwelten. Richard Francis aus Neuseeland ist mit seinen Kompositionen zwischen Improvisation und fließenden Drones, zwischen analogen Synthiklängen und minimalen Computersounds ein Vertreter der aktuellen elektronischen Experimentalmusik vom anderen Ende der Welt.  Geräuschwelten wird gefördert durch das Kulturamt der Stadt Münster, den Beauftragten der Bundesregierung für Kultur und Medien sowie durch den deutsch-französischen Fond für zeitgenössische Musik / Impuls neue Musik.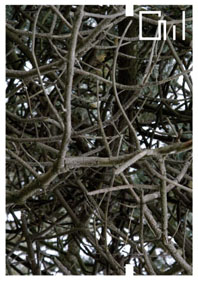 Machinefabriek (NL)
Rutger Zuydervelt was born on 28 July 1978 in Apeldoorn (The Netherlands), but now resides in Rotterdam. He started working as Machinefabriek in 2004.
Except for a few piano and guitar lessons when he was young, Rutger didn't study music. Instead, he graduated as a graphic designer. The sleeves of his releases are practically always designer by Rutger himself, being a crucial part of the music.
Machinefabriek's music combines elements of ambient, modern classical, minimalism, drone and field recordings. His pieces unfold as 'films without image', with a sharp ear for detail. After releasing a series of self released CD-Rs, the official debut, 'Marijn', was issued by Lampse in 2006. Since then a solid stream of singles and albums was released on labels like Type, Home Normal, 12K, Dekorder, Digitalis, Experimedia and Staalplaat.
Performing live has been an important expression for Machinefabriek. He took his gear to Russia, Israel, Japan, Canada, Switserland, Spain, Chech Republic, Germany, Turkey and England.
Rutger collaborated (on record and/or live) with numerous artists, such as Ralph Steinbrüchel, Jaap Blonk, Aaron Martin, Peter Broderick, Frans de Waard, Wouter van Veldhoven, Simon Nabatov, Xela, Simon Scott, Steve Roden, Gareth Davis and Tim Caitlin amongst others.
Rutger also works with various visual artists. He scored music for dance pieces, films, video installations and sculptures. He made installations for Stedelijk Museum Amsterdam and NAi (Netherlands Architecture Institute). These cross-disciplinary projects are something Machinefabriek will focuss on more and more.
www.machinefabriek.nu
Xavier Charles (F)
The work of clarinetist Xavier Charles ranges from noise to electro-acoustic via sound poetry. He has played in numerous new music fesivals in France and abroad. Charles collaborates with both Jacques Di Donato and Frederic Le Junter.
In his work with groups and collectives, he has also collaborated with Martin Tetrault, The Ex, Peirre Berthet, Etage 34, Axel Dörner, Jérôme Jeanmart, John Butcher, Jean Pallandre, Marc Pichelin, otomo Yoshihide, Tim Hodgkinson, Camel Zékri, Emmanuelle Pellegrini, Michel Donéda and Frédéric Blondy. Different collectifs (Kristoff K.roll, No Spaguettitti Edition, chris burn ensemble).
Currently his musical research ranges from performance on the clarinet to the installation of vibrating speakers, at the edge of improvised music, noisy rock and electro-acoustic sound. He's deeply involved in the music world as an organizer of the fesival "Densités".
www.vudunoeuf.asso.fr/xavier/english.html
Richard Francis (NZ)
Richard Francis (b. 1977) is an Auckland based sound artist. He uses recordings of acoustic and electronic sounds, a tone generator, modular synthesizer and computer to compose and improvise sound works. He has released solo and collaborative albums on a number of labels including Korm Plastics (NL), Monochrome Vision (RU), Scarcelight (USA), C/Psi/Ph (NZ), Last Visible Dog (USA) and his own record label CMR (NZ). Recent published collaborative CDs have been with Bruce Russell (NZ), Jason Kahn (USA) and Francisco Lopez (Spain). He has played live concerts in Japan, Australia, Hong Kong, Canada, USA, France, Germany and Switzerland. Since 2003, Francis has produced sound installations, participating in group and solo shows at galleries throughout New Zealand including Wall of Sound, Te Tuhi (Auckland); Sonic Museum, Auckland Museum (Auckland); Warmth, ACFA (Auckland); 360, Blue Oyster Gallery (Dunedin); Likes the Outdoors, Ramp Gallery (Hamilton); Audible New Frontiers, The Physics Room (Christchurch); Music For Stairwell, Artspace (Auckland).
Collaborations for recording and/or performance: Anla Courtis, Bruce Russell, Francisco Lopez, Jason Kahn, Mattin, Antony Milton, Birchville Cat Motel, MSBR, Tetuzi Akiyama, Lawrence English, Sam Hamilton, Gate, Rosy Parlane, Howard Stelzer, Jason Lescalleet, Jay Sullivan, Empirical, Pumice, Kuwayama Kiyoharu, Phil Dadson, Anthony Guerra, Ishigami Kazuya, James Kirk, MHFS, Tim Coster, Paul Winstanley, Takefumi Naoshima, Toshihiro Koike.
www.richardfrancis.net.nz
Geräuschwelten wird gefördert durch das Kulturamt der Stadt Münster, den Beauftragten der Bundesregierung für Kultur und Medien sowie durch den deutsch-französischen Fond für zeitgenössische Musik / Impuls neue Musik. Richard Francis' visit made possible with the support of Creative New Zealand.
Flyer: Robert Schalinski