07. & 08.06.2014
each day from 17.30h – 20.00h
free entrance!
aufabwegen presents:
Concerts in the dark at moers festival 2014
20-minute quadrophonic concerts in complete darkness by:
BJNILSEN (SE)
DALE CORNISH (UK)
ELODIE (Timo van Luijk + Andrew Chalk, BE/UK)
GIUSEPPE IELASI (IT)
KEVIN DRUMM (US)
ERHARD HIRT (GER)
Venue:
"Dunkelzelt", Musik Campus of the music school Moers, der Musikschule Moers, Filderstraße 126, 47477 Moers, Germany
The preferred modus operandi of noise music is under the cover of darkness, where the listener, devoid of visual stimuli, is more able to immerse themselves completely in the world of sound. This vacuum, from which all external points of reference are removed, provides the ideal backdrop to the unique offerings of artists working with techniques ranging from field recordings to drone to noise.
The Concerts in the Dark at the moers festival are dedicated to experimental electronic music, which has always placed particular emphasis on spatial hearing. In a series of quadraphonic concerts, each approximately 20 minutes in length, representatives of the various different "currents" present themselves in the complete dark.
2014's concerts in the dark once again cover a broad sound spectrum and are brought to you not only by veterans of noise art such as Kevin Drumm but by younger artists including Dale Cornish. There will be exclusive concerts by the duo Elodie (Andrew Chalk & Timo van Luijk), performing for the first time in Germany, sets featuring the composed guitar drones of the Italian Giuseppe Ielasi, and the chance to enjoy the fragile field recordings made by the Swedish musician BJ Nilsen, whose music is released on the renowned Touch Label.
All five acts will play sets of between 15 and 20 minutes. After 3 sets there will be a 15 minute interval. The order in which the artists appear will differ from Saturday to Sunday. None of the musicians will play the same set twice, so it's definitely worth coming back on the second day!
BJ Nilsen, Dale Cornish, Elodie (Timo van Luijk + Andrew Chalk), Giuseppe Elasi, Kevin Drumm (only on 07.06.2014!), Erhard Hirt (only on 08.07.2014!).
Curator: Till Kniola / aufabwegen
BJNILSEN (Touch, SE)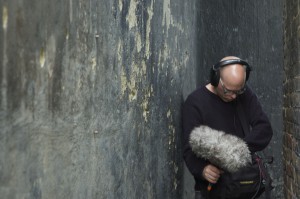 B J Nilsen is a Swedish composer and recording artist, based in Berlin and London. His work is primarily focused on the sound of nature and its effects on humans. His two latest solo albums Eye Of The Microphone(2013), a personal audio rendition based on the sound of London, and The Invisible City (2010), released by Touch, have explored the urban acoustic realm. He has collaborated with Chris Watson on Storm and Wind, released by Touch (2006, 2001) and several with Stilluppsteypa, the latest being Gó∂a Nótt on Editions Mego.  His original scores and soundtracks have featured in theatre, dance, and film, including Microtopia andTest Site (2013, 2010, dir. Jesper Wachtmeister), Enter the Void (2010, dir. Gaspar Noé), and, in collaboration with Jóhann Jóhannsson, I am here (2014, dir. Anders Morgenthaler). Recent work also includes the publication/CD  The Acoustic City  (2014, Jovis Verlag) co edited together with Professor Matthew Gandy.
Photo: Jiyeon Kim
www.bjnilsen.com
DALE CORNISH (Entr'acte, London)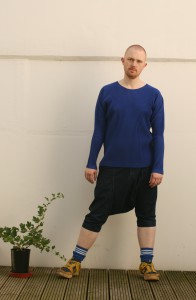 New album 'Xeric' further explores the questions of a/rhythm, space, silence and perception of pulse/percussive gestures initiated with the acclaimed 2012 Entr'acte album 'Glacial'. Born, raised and current of London (south). No Bra (2004-6): co-wrote unexpected hit 'Munchausen'. Terse humour and observations/worldly interests further evident with work of ecstatic noise trio Baraclough (2006–10). Current focus is on solo and collaborative works and performances. Previous solo releases include 'Fleshpile Sister' for Entr'acte, 'Fleshpile Thematic' for The Tapeworm and 'Voluntary Redundancy Salad' for Beartown Records.
Photo: David Keen
www.dalecornish.com
ELODIE (Timo van Luijk + Andrew Chalk, BE/UK)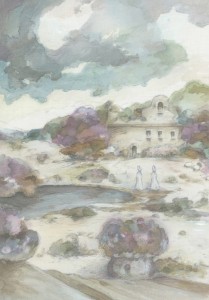 Andrew Chalk and Timo van Luijk made their first firm steps as a duo with 2011's 'Echos Pastoraux' (La Scie Doree). A collection of short fragments, the album had the sentiments of a homely sketchbook memory, and though still very much present as producer Chalk displayed a growing affinity with the use of largely untreated acoustic instrumentation; no doubt allowed to flourish under the encouragement of van Luijk who is known for his skills as an instrumentalist, drawing from a vast array of traditionally musical and non-musical instruments / objects in his frequent solo and group appearances. In the same year the duo issued 'La Lumiere Parfumee' (Faraway Press) which displayed an even more elaborate repertoire of delicate acoustic and electronic sounds, weaving a rich tapestry of impressionistic pastel shades and shimmering opalescent rays. In concert Chalk and van Luijk focus their attention on one or two chosen instruments and naturally employ a more reductionist approach, allowing slow phrases to intertwine and repeat through the duration.
Timo van Luijk
Born in Finland, but living in Belgium, Timo has been an active participant in experimental sound activities in his current home. Originally a member of Noise-Maker's Fifes, he later split off and started his own solo project, Af Ursin. In recent years he also been active collaborating with others such as Raymond Dijkstra (in the duo Asra), Kris Vanderstraeten, Christoph Heemann (in the duo In Camera (2)) and Andrew Chalk (in the duo Elodie (4)). His latest groups are Nivritti Marga with Raymond Dijkstra and Frédérique Bruyas and La Poupée Vivante with Arlette Aubin and Frédérique Bruyas.
Though his music has appeared on several labels, he also has his own label, La Scie Dorée.
In 2007, he – together with the 2 other members of Onde – started the Metaphon (2) organisation.
Andrew Chalk
Andrew Chalk has been active since 1985 as Ferial Confine and has worked with many associates over the years, such as David Jackman (in Organum), Vortex Campaign, New Blockaders, The, Darren Tate (2) (in Ora), Giancarlo Toniutti, Jonathan Coleclough, and Christoph Heemann (in Mirror). He has now released a number of releases under his own name which have won widespread acclaim, on labels such as Robot Records, Siren Records, Christoph Heemann's Streamline label and his own Faraway Press label. The Mirror project released a steady string of stunnng, highly sought-after records in limited quantites and Chalk's releases on Faraway Press have followed this aesthetic.
Image: Elodie
www.lasciedoree.be
farawaypress.info
GIUSEPPE IELASI (IT)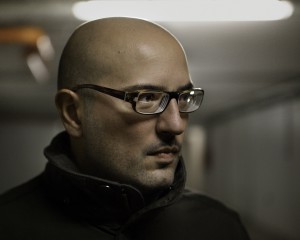 Born in 1974, lives near Milan since 1990. Started playing guitar in 1988, and worked for many years in the area of 'improvised music' (long term collaborations with Renato Rinaldi in the duo Oreledigneur, Thomas Ankersmit, Michel Doneda, Ingar Zach, Dean Roberts).
Between 1997 and 2006 he has performed live with Taku Sugimoto, Jerome Noetinger, Mark Wastell, Martin Siewert, Nmperign, Brandon Labelle, Nikos Veliotis, Alessandro Bosetti, Gert-Jan Prins, Phill Niblock, Oren Ambarchi, and many others.
From 2007 on, his main interest has been in site-specific solo performances, still using guitars as primary sound sources but integrating microphones and multi-channel speaker systems in order to create complex networks for sound diffusion in relationship to space.
He recently started a collaboration with Austrian video artist Michaela Grill (US tour in 2007, participations at the Rotterdam Film Festival, Evolution Festival in Leed, FilmSoundFilm in Marfa,TX) and is more and more involved in performances and installations with Renato Rinaldi and Armin Linke (ZKM Karlsruhe, Villa Romana Florence, Kunsthalle Berlin, Festival della Scienza Genova).
In 1998 he founded the "Fringes recordings" label, closed in 2005, and co-founded "Schoolmap Records" in 2006. In 2010 he formed yet another much respected label, senufo editions.
Photo: Giuseppe Ielasi
www.senufoeditions.com
KEVIN DRUMM (USA)
Avant-garde tabletop guitarist Kevin Drumm was born and raised in 1970 in South Holland, IL, playing in a handful of rock bands before relocating to Chicago in 1991 to work at the city's Board of Trade. He soon began his experiments with prepared guitar, applying objects including magnets, binder clips, chains, a violin bow and even toenail clippers to distort the instrument's sound; in time Drumm befriended a number of members of Chicago's growing improv community, including Jim O'Rourke (with whom he served in Brise-Glace, additionally contributing to Gastr del Sol's Upgrade and Afterlife album and Ken Vandermark. In late 1997 Drumm made his solo debut with a self-titled (Perdition Plastics) and has released superb duo records with Taku Sugimoto (Sonoris), Axel Dörner, Martin Tètreault (both Erstwhile) and Ralf Wehowsky (Selektion).
His chameleon-like presence has been documented on a number of projects, each revealing new facets of his wide-ranging and unique talents on both guitar and electronics. Drumm seamlessly melds the worlds of acoustic and electronic sound, occasionally teetering on the edge of silence, yet always remaining impeccably musical.
Kevin Drumm has recorded and performed with Phill Niblock, Tony Conrad, Jim O'Rourke, MIMEO, Mats Gustafsson, John Butcher, Thomas Ankersmit, Taku Sugimoto and many others.
Photo: Lasse Marhaug
http://editionsmego.com/artist/kevin-drumm
ERHARD HIRT (GER)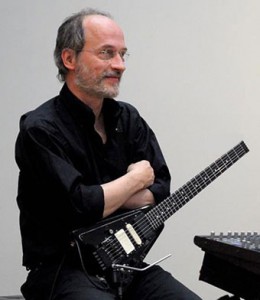 Works since the 70ties in the field of electroacoustic and experimental music
Groups:
Erhard Hirt Quartett/Quintett  (mt M. Theurer, W. Fuchs, H. Schneider, 'Piguin' Moschner u.A.) '79
STRING QUARTETT mit: Anne LeBaron, Candace Natvig, Thorsten Müller, Hans Schneider  '81
Quartett XPACT (mit Fuchs, Schneider, Lytton) '82
Trio MALFATTI -HIRT – SCHNEIDER 82
KING ÜBÜ ORCHESTRÜ  '84
Trio MINTON – HIRT – TURNER '86
LOL COXHILL – ERHARD HIRT DUO '87
PITCH BOYS mit Martin Theurer und  Martin Verborg '87
DIETMAR DIESNER / ERHARD HIRT DUO '89
STRING TRIO mit Pil Wachsman, Alfred Zimmerlin '90
Trio mit PHIL MINTON und JOHN BUTCHER '91
Film & Musik Projekt mit Martin Cihak, Martin Klapper '94
Trio mit Peter van Bergen u. Radu Malfatti '95
Multimediaprojekte mit Phillippe Micol '96
ECHTZEIT ENSEMBLE '96
EXTENDED GUITARS (Guitartrio / quartett) '97
Coxhill – Turner – Hirt '98
Trio mit Martin Theurer und Thomas Lehn '98
Festivals:
New Jazz Festival Moers, Total Music Meeting Berlin, Cork Jazzfestival, Jazzfestival Riga, Jazzfestival Moskau, Mainzer Jazzwoche, HumanNoiseCongress Wiesbaden, Rheinisches Musikfest, Arsenals Festival Riga, Kopenhagen Jazzfestival, Transparent Messenger Festival Plasy /Tschechei, Ruhrjazzfestival Bochum, Festival Expanzió Vác / Ungarn, Musique Actuell Vandeuvre les Nancy, Free Music Festival Antwerpen, Company Week Vancouver, LMC Festival London, Linguafonie 3 Rom, Klangartfestival Osnabrück, Workshop Freie Musik Berlin,  Festival Musik unserer Zeit und Westfälisches Musikfest Münster
Projects with fine artists, dancers and filmmakers
GUITARPROJECTS with Derek Bailey, Stephan Wittwer, Davey Williams, John Russel, Uwe Kropinski,Joe Sachse, Mike Cooper, Kalle Laar, Lothar Fiedler, Eugene Chadbourne, Valery Dudkin, Hans Reichel, Jean Marc Montera, Dave Draper (87/88/89/90/92/93)
Colaborations with Anne leBaron, Peter van Bergen, John Butcher, Mark Charig, Günter Christmann, Lol Coxhill, Dietmar Diesner, Nick Didkowsky, Karheinz Essl, Wolfgang Fuchs, Gunda Gottschalk, Franz Hautsiunger, Paul Hubweber, Carl Ludwig Hübsch, Martin Klapper, Ulrich Krieger, Thomas Lehn, Paul Lovens, Paul Lytton, Radu Malfatti, Guido Mazzon, Vladislav Makarov, Philippe Micol, Phil Minton, Evan Parker, Ulrich Phillipp, Melvyn Poore, Natalia Pschenitschnikowa, Keith Rowe, John Russel, Hans Schneider, LaDonna Smith, Hans Tammen, Martin Theurer, Alan Tomlinson, Roger Turner, Michael Vorfeld, Phil Wachsmann, Alfred Zimmerlin u.A.
Photo: Erhard Hirt
http://erhardhirt.de/