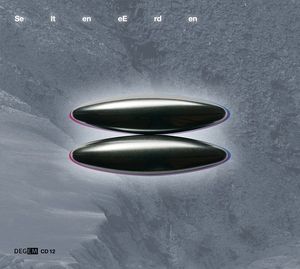 E D I T I O N  D E G E M  / A U F  A B W E G E N  RELEASE INFO
cd-audio
release date: 15.11.2014
artist:  various artists
title: DEGEM CD 12: Seltene Erden
order no.: ed03
Label code (LC): 27648
time: 73:56 min
packaged in full colour digipak with 4 panel fold booklet in german and english. curated by Denise Ritter and designed by Marc Behrens. 1000 copies.
EDITION DEGEM
aufabwegen is proud to host EDITION DEGEM, the new label issuing the annual compilations of the German Association for Electrocaoustic Music / Deutsche Gesellschaft für Elektroakustische Musik e.V. Each CD is curated by a sound artist and devoted to a specific theme/topic. The music covers a very wide range of electronic sounds, from sound art to post industrial cut ups, from field recordings and soundscapes to radiophonic composition.
The website for EDITION DEGEM is www.editiondegem.de
DEGEM CD 12: Seltene Erden
We define 17 metals as rare earth elements which, based on their specific characteristics, became indispensable raw materials for high tech products such as smartphones, notebooks and plasma displays. They are utilized in motors and generators for electric and hybrid vehicles, in wind turbines, catalytic converters, energy saving lamps, photo cameras, and last but not least in loudspeakers. Their extraction is expensive, costly, and has devastating ecological consequences. Apart from the destruction of landscapes, the metals, which appear always amalgamated with other ores or minerals, need to be extracted with huge chemical efforts and generate radioactive waste. Global economic interdependencies are added to that. Presently 90% of the rare earth elements extracted worldwide come from China, which thus rules the market and can dictate the prices. Closely related to this questions about human rights and democracy are raised.
The DEGEM CD 12 Seltene Erden reflects very different approaches in electroacoustic reaction to this range of topics and thereby mirrors the participating artists' varied reception of the set of problems. It features unreleased tracks by Johannes S. Sistermanns, Marc Behrens, Gerald Fiebig, Gerriet K. Sharma, Michael Harenberg and more.
Price: 13,00 euro
Available from www.editiondegem.de