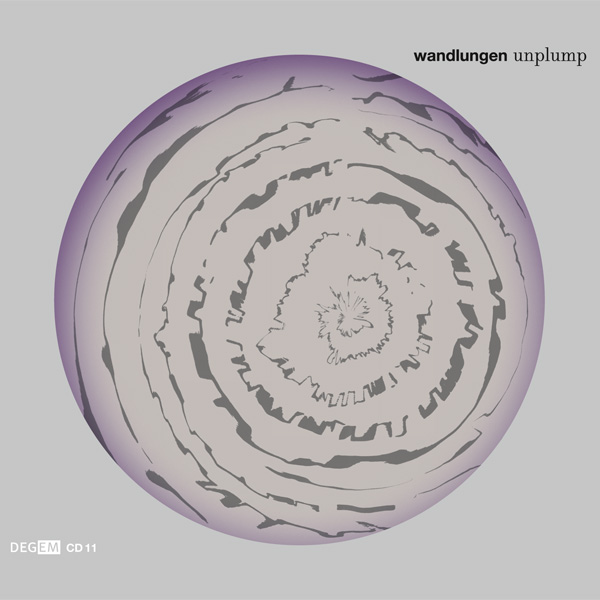 cd-audio
release date: 08.07.2014
artist:  various artists
title: DEGEM CD 11: wandlungen unplump
order no.: ed02
Label code (LC): 27648
time: 55:52 min
packaged in full colour digipak with 4 panel fold booklet in german and english. curated by Michael Hoeldke and designed by Marc Behrens. 1000 copies.
DEGEM presents their eleventh CD, "wandlungen unplump", after a certain process of maturation. The title insuates the content, a theme which the curator, Michael Hoeldke has held dear to his heart for some time: new, often young members have been given the opportunity to present their work. The versatility of the contributors is especially delectable, who produce more than "just" electroacoustic music. All are committed to an undogmatic – anything but "plump"  (translation: loutish, crude, ungainly, clownish) – change.
Michael Hoeldke, an advocator of artistic fusion, would have preferred to have at least one piece that contains "beats", a prevalent taboo in electroacoustic music. This was suggested to the contributors, but was not acted on. Despite, or perhaps because of this autonomy, the curator is extremely satisfied with the result.
The wonderful appearance of the CD is a Marc Behrens original, whose blueprint has ended up on the cover in a manner of speaking "unfiltered". The collaboration with Till Kniola's "Edition DEGEM", that began with the last CD, has been continued.  "wandlungen unplump" contains 7 tracks and was made possible with kind support from the Deutsche Musikrat.
Text: Michael Hoeldke, translation: Annesley Black.
price: 13,00 € plus postage
Available here