E D I T I O N  D E G E M  / A U F  A B W E G E N  RELEASE INFO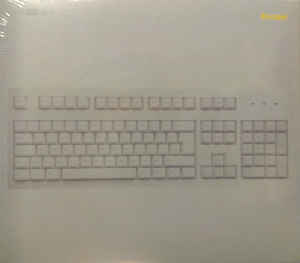 cd-audio
release date: 03.09.2016
artist:  various artists
title: DEGEM CD 14: Escape
order no.: ed05
Label code (LC): 27648
time: 76:15 min
packaged in full colour digipak with 6 panel fold booklet in german and english. curated by Monika Golla and designed by Marc Behrens. 1000 copies.
EDITION DEGEM
aufabwegen is proud to host EDITION DEGEM, the new label issuing the annual compilations of the German Association for Electrocaoustic Music / Deutsche Gesellschaft für Elektroakustische Musik e.V. Each CD is curated by a sound artist and devoted to a specific theme/topic. The music covers a very wide range of electronic sounds, from sound art to post industrial cut ups, from field recordings and soundscapes to radiophonic composition.
The website for EDITION DEGEM is www.editiondegem.de
DEGEM CD 14: Escape
Escape is salvation.
Escape is the end of the game.
Escape renders undone.
Escape provides a second chance.
Escape saves time.
Escape is sudden and hasty.
Escape is silent and covert.
Escape does not always work out.
On the DEGEM CD 14, seventeen female and male composers turn their different perspectives onto the subject of "Escape" into sound: computer key or rubber boat – small flights or the one big escape… Most of the fifteen electroacoustic music pieces on this compilation were composed directly for this CD project and published here for the first time.
Monika Golla / Curator
With contributions from Ingo Morgenroth, Mehran Sherkat Naderi, STROM, Nikolaus Heyduck, Simon Vincent, Paul Hauptmeier & Martin Recker, Kirsten Reese, Sabine Schäfer, Arsalan Abedian, Felix Leuschner, Julia Mihaly, Hiromi Ishii, Kai Niggemann, Johannes S. Sistermanns and Claudia Robles-Angel.