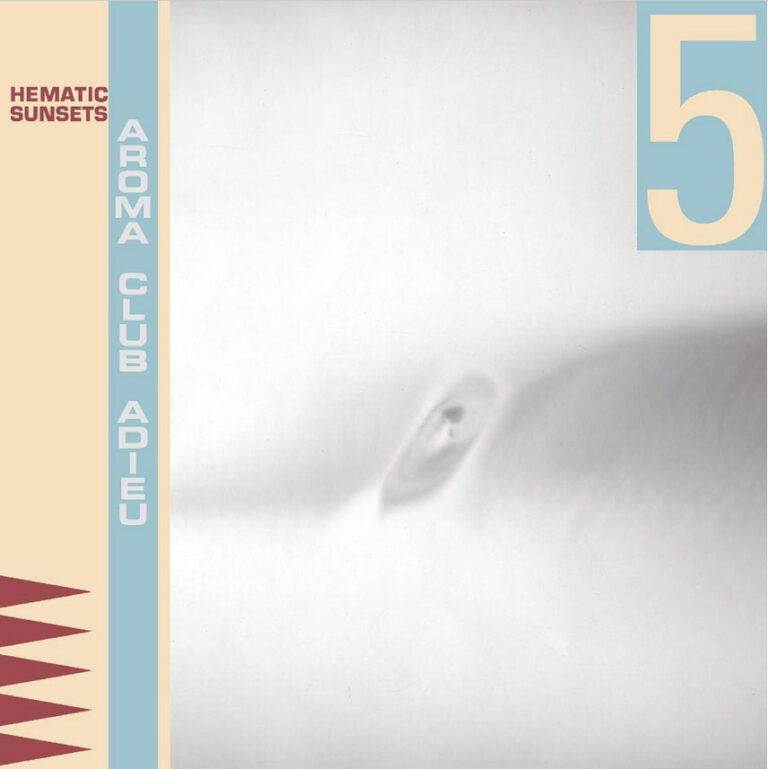 LP + S/Sided 12"
release date: 15.12.2020
artist: HEMATIC SUNSETS
title: Aroma Club Adieu
order no.: aatp68
Label code (LC): 01291
time: ca. 60 mins
full colour sleeve, 1x black vinyl 1x white vinyl, 300 copies, full colour insert.
Vinyl SOLD OUT
Available digitally via bandcamp
Final release by Asmus Tietchens' death lounge project Hematic Sunsets
Farewell greetings by Michael Rother, Felix Kubin, Heinz Funk, Okko Bekker and more
The Hematic Sunsets shut down the Aroma Club with a final release. The album "Aroma Club Adieu" features 12 exquisite pieces of death lounge electronic pop performed on electronic organs and entertainment devices of various kinds. Under the moniker Hematic Sunsets, legendary avantgarde composer Asmus Tietchens has explored his love of the Darth Vader organ sound – a cheesy, spooky, deranged but still catchy form of electronic pop. The body of work of Hematic Sunsets stands out as unique, displaced and in a sexy way out of fashion. As a bonus to the final album of the project artist friends of Asmus Tietchens have composed short hommages and farewell greetings that are included here in the form of a single sided 12" on white vinyl. Among those saluting are such illustrious musicians as Heinz Funk, Felix Kubin and Michael Rother.
Hematic Sunsets/Asmus Tietchens
Tietchens was born in Hamburg in 1947. Since 1975 he has been working as an independent musician; in 1980 he released his first solo record Nachtstücke. After producing a series of rhythmic and harmonic albums for the Sky label in the early 1980s he released his first industrial record Formen letzter Hausmusik in 1984 on United Dairies. Here Tietchens articulated his musical interests clearly: everyday noises were treated and at times deformed beyond recognition and placed into new contexts. Until now Asmus Tietchens has released more than 80 albums on international labels where he continues to explore the posibilities presented to him by specific sound sources (ranging from water sounds to pure sine wave tones). He has a more rhythm-oriented fake band project called Hematic Sunsets. Tietchens' work is rooted in a deeply sceptic gesture, marked by frequent quotes from the works of philosopher E.M. Cioran on his album covers. Asmus Tietchens has been awarded with the prestigious Karl Sczuka Prize of the Südwestrundfunk (SWR) twice: in 2003 for his work Heidelberger Studien 1-6 and in 2006 for Trois Dryades. He lives and works in Hamburg.