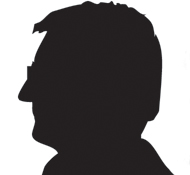 dear all,
here are some aufabwegen news for the summer heatwave.
asmus tietchens concerts:
finally asmus tietchens can play some live concerts again.
these are all organized to meet the current pandemic regulations and are with limited capacities only.
for all events a prior registration is necessary.
hope to see you there. on all occasions there will be an aufabwegen record stall and possibly some dj noodling by zipo.
24.06.2021, 19.00h (doors), concerts start at 20.00h sharp
asmus tietchens, nils quak live
ensemblia festival, venue: Kirche St. Antonius Wickrath, Klosterstraße 13, 41189 Mönchengladbach
info & tickets:
https://www.moenchengladbach.de/de/ensemblia
25.06.2021, 20.00h
asmus tietchens lecture/artist talk
dj zipo [aufabwegen]
lama musik, private event düsseldorf
info and ticket registration at:
https://lama-musik.de/
26.06.2021, 20.00h
asmus tietchens, CANTOS DEUS feat. special guests LUCIJA GREGOV & TISA NERLEC
Vroom #84, venue: New Grounds – 's-Gravendijkwal 58 b, Rotterdam, the netherlands
info & tickets:
https://www.facebook.com/events/589994445298884
27.06.2021, 19.00h (doors), concerts start at 20.00h sharp
asmus tietchens, dominik tremel live
sog – innovative musik, venue: kulturfabrik bamberg, ohmstr. 3, 96050 bamberg
info & tickets:
https://www.facebook.com/events/1127484254429369
new release:
the 2x LP comes in august, a limited cd version is already here now:
V/A "TIME ENDS – A TRIBUTE TO J.G. BALLARD'S TETRALOGY OF TRANSFORMATION" 2-LP / 2-LP+CD set CD-only available NOW!
aufabwegen aatp85 / The Epicurean . cure.24 CD 13€ (aufabwegen mailorder) / 14€ (Bandcamp)
Playtime: 79:27 min
CD Edition: CD comes in oversize 148x148mm sleeve, including postcards & foldout poster, limited, handnumbered to 140 copies.
available NOW!
aufabwegen https://shop.aufabwegen.de/various:%20time%20ends%20cd-Experimental-Music
bandcamp https://aufabwegen.bandcamp.com/album/v-a-time-ends-a-tribute-to-j-g-ballards-tetralogy-of-transformation
Desiderii Marginis, Troum, Martin Bladh & Karolina Urbaniak and Anemone Tube have gathered to pay homage to the first four novels of British writer J.G. Ballard: The Wind From Nowhere, The Drowned World, The Drought and The Crystal World, which are often seen as disaster novels. Each of the four projects presents a very unique take on the chosen work, using the respective text as a starting point to offer sonic representations of and (further) perspectives on these books, using drones, field recordings, words and much more to create evocative and richly layered soundscapes.
Adorned by a painting of German artist Alex Tennigkeit depicting a sphinx-like hybrid creature, a phoenix rising from the ashes of our civilization, the double album also includes an in-depth essay by Michael Göttert (African Paper) on Ballard's works in which he argues that the novels can best be understood as texts of transformation, as well as texts by the sound artists.
mailorder news.
new items added to the aufabwegen mailorder shop by alio die, jazkamer, andrew chalk, asmus tietchens/miki yui, tapes from invisible city records and much more.
check out the catalogue at https://shop.aufabwegen.de/
all best,
till