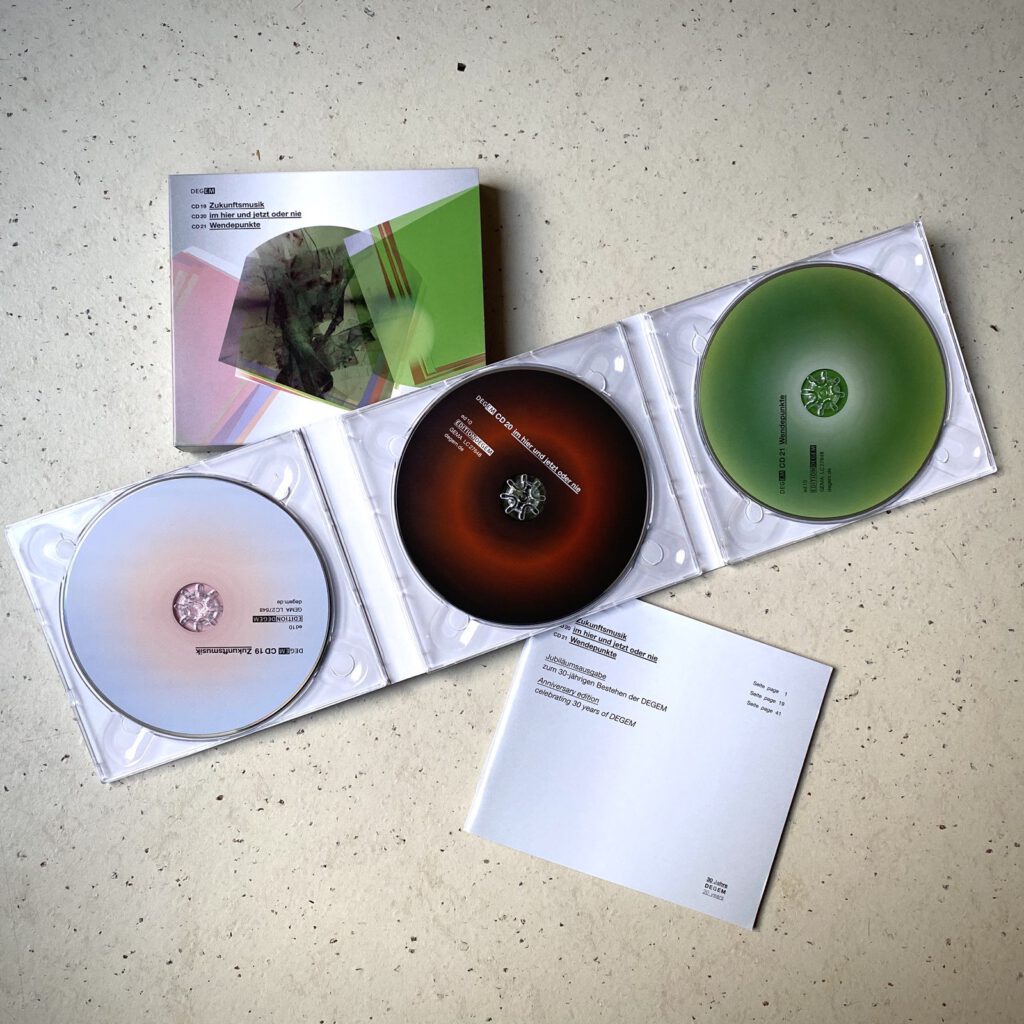 various artists: 'DEGEM CD 19/20/21: Zukunftsmusik/im hier und jetzt oder nie/Wendepunkte 3xCD in extra carton slipcase (ed10)
wild electroacoustic sounds commemorating 30 years of DEGEM, the german society for electroacoustic music. curated by Tobias Hagedorn, Anne Wellmer and Folkmar Hein, with contributions by Christina Kubisch, Kirsten Reese, Clemens von Reusner, Robin Minard and many more. produced and designed by Marc Behrens. 1000 copies.
packaged in full colour digipak with 16 pp booklet in german and english. more info at the release page.