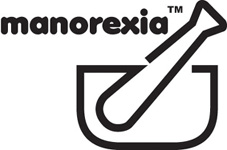 dear all,
17.04.2012 MANOREXIA + arthuur en enno CANCELLED!
i am very sorry to inform all that the MANOREXIA concert we were hoping to
host on april 17th at Stadtgarten in Cologne is cancelled. we are very
disappointed and frustrated about this as a lot of work already went into
the preparation of this special event and we were very much looking forward
to seeing and hearing JG Thirlwell's orchestral project here. the
cancellation is beyond our control, the european booking agency First
Contact has decided to cancel the greater part of the european tour. here is
an excerpt from their communique:
"(…) we must cancel all but the first three shows of dates on the
Manorexia tour. This is due to logistical and financial reasons. It has
unfortunately come to a point where the tour has become financially
impossible to continue with the full dates."
for us here at aufabwegen this is frustrating and not really understandable
but there is not much we can do about it.
sorry for any inconvenience this might have caused. tickets bought via
presales can be returned through the respective outlets.