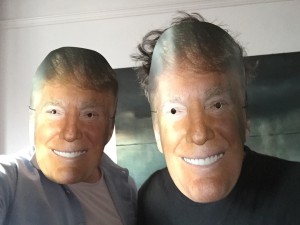 Our first release in 2017 will be an LP/CD by one of our all-time favourite projects: O Yuki Conjugate. Tropic is a collection of misplaced, forgotten and unreleased tracks recorded in London 1994-95. The material was processed and molded into two sides of haunting ambience by OYC in 2015-16. Tropic will be released in the format of LP and CD, each formats in an edition of 300 copies. The release will be supported by a string of european concerts – interested organizers/venues get in touch!
Further releases are planned by Asmus Tietchens & Fabio Perletta (CD), N/Aalfang mit Pferdekopf (2xLP), Tarkatak (CD) and many more.
Concerts plans include a tour in Italy with Asmus Tietchens in March 2017 and european concerts with O Yuki Conjugate. Also planned is another edition of our Geräuschwelten festival in Münster.
Photo: O Yuki Conjugate by Andrew Hulme