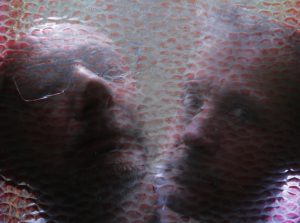 hello all,
here are some aufabwegen news:
— o yuki conjugate concerts
— sonic chair sound installation
— mailorder additions
++++
++++
o yuki conjugate concerts
british dirty ambient group and aufabwegen label act O YUKI CONJUGATE will play four concerts in europe in the near future. they will be joined on two occasions by dj zipo, here are the details:
++++
29.03.2018: LISTEN FESTIVAL, FLAGEY STUDIO 4, BRUSSELS, BELGIUM
++++
30.03.2018: BETAHUIS, Wilhelminaplein 25, 6411 KW HEERLEN, The Netherlands O Yuki Conjugate (live), Core Shift (live), DJ Zipo (aufabwegen) www.h-ear.org
++++
31.03.2018: MAKROSCOPE, Friedrich-Ebert-Str. 48, Mülheim an der Ruhr, GERMANY O Yuki Conjugate (live), Karl-F. Degenhardt (live), DJ Zipo (aufabwegen) www.facebook.com
++++
01.04.2018: GARAGE NOORD, AMSTERDAM, NL
for the concerts on march 30th & 31st there will be aufabwegen mailorder stalls so if you want to bring us anything just let me know.
++++
++++
sonic chair sound installation
aufabwegen has curated a programme of sound pieces for the sonic chair, a specially designed arm chair with integrated sound system.
the chair is installed publicly in the foyer of cuba-cultur, achtermannstr. 12, 48143 muenster, germany.
for artists have contributed pieces composed exclusively for this installation. they are: Colin Potter, N(64), Das Synthetische Mischgewebe and Artificial Memory Trace. you can go to the sonic chair and listent o the pieces for free on any week day from 10-21h and also before and after events/concerts at blackbox/cuba cultur. more info on the pieces and the installation can be found here:
www.ausstellungen.cuba-cultur.de
++++
mailorder additions
we have added beautiful new releases by editions mego/ideologic organ, holidays records, small cruel party, colin potter, bourbonese qualk, elodie, rolf julius, annea lockwood, troum, henning christiansen and many more to our little mailorder. please check the catalogue at:
as always, thanks for your time.
till
—————-
label & magazine: www.aufabwegen.com
mailorder: www.aufabwegen.com
asmus tietchens: www.tietchens.de
EDITION DEGEM: www.editiondegem.de
—————–