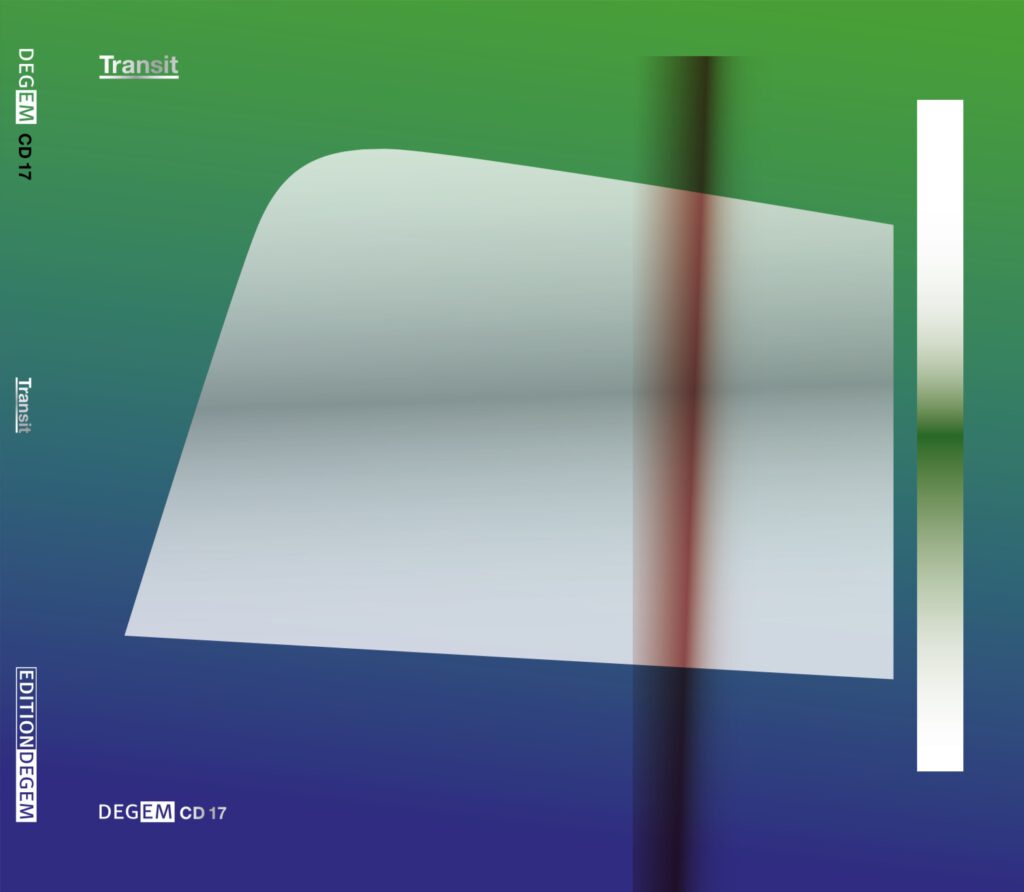 Eight pieces of electroacoustic music on the theme of Transit. Curated by Michael Edwards & Thomas Neuhaus, produced and designed by Marc Behrens.
DEGEM CD 17: Transit
The pieces of the 2019 DEGEM CD deal in different ways with the subject of transition. This term works in many languages. It signifies passage, transformation, change, bridge passage, upheaval. The term can relate equally well to internal musical processes as to technological or social upheavals, even epochal transitions. Something changes and transforms into something completely different. Current developments in politics, the environment, technology and other areas underpin the assumption that we are (again) in a time of transition.
Michael Edwards und and Thomas Neuhaus
With contributions from Klarenz Barlow, Dirk Reith, Clemens von Reusner, Thomas Gerwin, Monika Golla & Nikolaus Heyduck, Jan Jacob Hofmann, Johannes S. Sistermanns und Hans Tutschku.
Released in a beautiful full colour digipak sleeve CD, including a 6-panel booklet with extensive liner notes in german and english. For more info and ordering go to the release page.