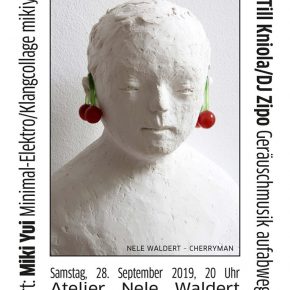 DJ Zipo [aufabwegen] will give a short lecture on field recordings and play some records at an event hosted by Lama Musik e.V. in Düsseldorf. Miki Yui will play a live concert after the little talk.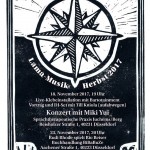 Till Kniola will give a presentation of the aufabwegen label and reflect on the subject of Geräuschmusik (in German). He will also play some records. This is part of a wonderful event in Düsseldorf hosted by Initiative Lama Musik. The entrance is free, but you can donate. See all info on location, etc. below (in German)....
Recalling Terry Fox is an event in  Cologne dedicated to the life and work of multi-dimensional artist Terry Fox. See the website www.recalling-terryfox.de for details. Terry Fox (1943 Seattle – 2008 Köln) war einer der Wegbereiter der amerikanischen Body Art und Konzeptkunst. Weltweit bekannt wurde er in den 1970er Jahren mit Performances und Installationen, die...