Cract On Sail is the first new album from the mysterious German project CRANIOCLAST since 1993!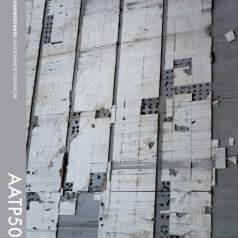 A U F  A B W E G E N  RELEASE INFO 2xCD release date: 21.06.2016 artist:  various artists title: aufabwegen50. ausgewählte geräusche order no.: aatp50 Label code (LC): 01291 time: CD1: 78:45; CD2: 78:52 price: 22,00 € plus postage available at aufabwegen mailorder DVD Digibook with 82 pp booklet featuring extensive artist info and...
10" vinyl, 45 rpm release date: 11.12.2003 artist: CRANIOCLAST title: Carl's On Acit order no.: travel document td#4 time: 25:00 min 500 copies / full colour design Available: 9,00 Euros (very last copies!) On "Carl's On Acit": After quite some silence here come two unheard tracks by the mysterious German duo Cranioclast. In keeping with...